Featured Chef
Abernethy's hosts a changing roster of Los Angeles' Emerging Chefs for their chance to showcase the unique voices, narratives, and culinary flavors of their slice of the city. First on the line, Chef Ryan Costanza with Mediterranean Island Cuisine, followed by Chef Geter Atienza dishing up Modern Filipino.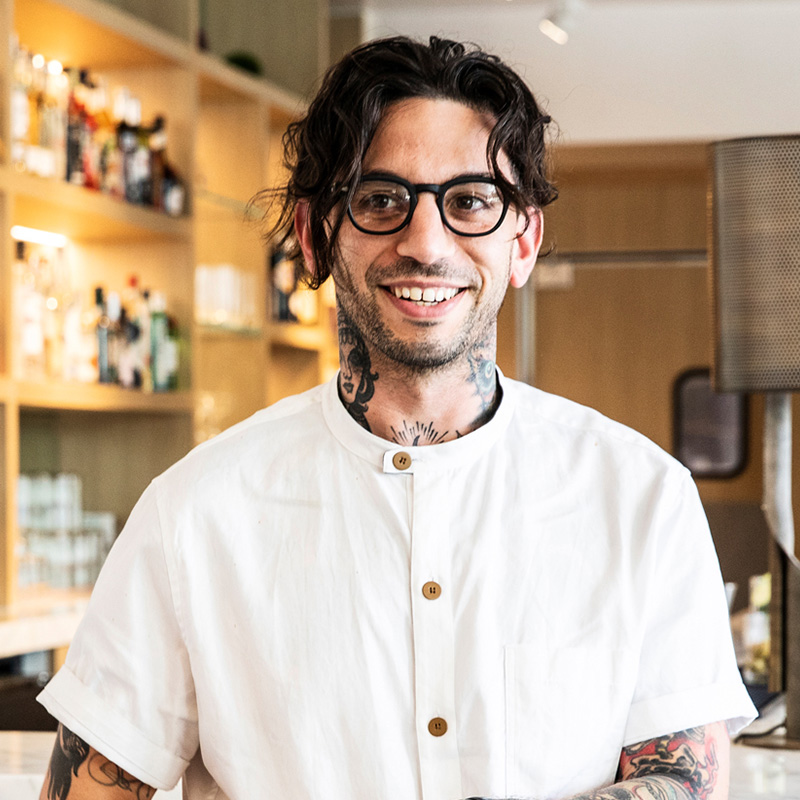 CHEF RYAN COSTANZA was born into a family that lives and breathes food. He started working in his family's restaurant at the age of 13 and by 18 he was staging in some of New York's most renowned kitchens.
He was on the opening team of Chef David Bouley's first upstate New York venture, after which, he took a Sous Chef role for a modern tasting menu restaurant, Warfield's High Point. After his successful stint at Warfield's, Costanza spent six months in Japan and Korea learning non-American flavors and techniques.
Upon his return, Ryan moved across the country to Los Angeles. After re-conceptualizing a string of hip coffee shop-cafes, he began at Lukshon under Chef Sang Yoon. Shortly after, he met Chef Govind Armstrong and was hired as chef de cuisine at Armstrong's restaurant, Post & Beam. He was also enlisted to help open Armstrong's Southern fine dining concept, Willie Jane.
Ryan then traveled back to Asia to take an Executive Chef job at a multi concept venture in Singapore, Nosh.
Listen to Chef Ryan's Spotify Playlist
Costanza again returned to the United States, and began working for Chef Daniel Patterson at his three Michelin star rated Coi and Alfred's Steakhouse.
Following Coi and Alfred's, Chef Ryan met the owners of Dija Mara and together they set off to create a restaurant that would bring the flavors of Southeast Asia to Southern California. Ryan then moved on to become the Executive Chef of Freedman's in Los Angeles, helping them branch out and refine the culinary offerings at their sister restaurant, Greekman's.
Chef Ryan's current focus is the development of his own concept, a craft Sake Brewery debuting in 2022.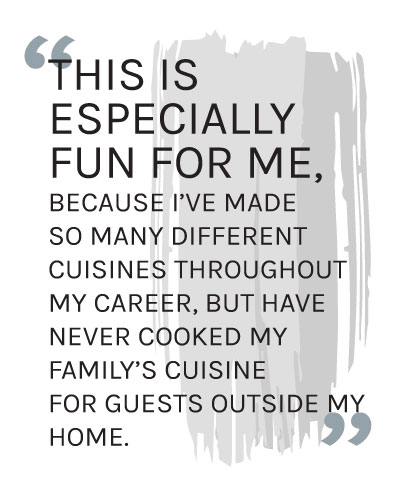 Chef Ryan Costanza met the owners of Dija Mara met through mutual friends they both had in Singapore and they set off to create a restaurant that brings the flavors of Southeast Asia to Southern California. They decided a small beach city like Oceanside was the perfect venue. Within 6 months of opening, the restaurant is already highly acclaimed and has become an industry hub for the North County. San Diego Magazine has named it the best of North County and his Natural Wine program has taken off with the community. In 8 months the restaurant has also made it to number 1 of Eater San Diego's 38 essential restaurants. It was also named Eaters Restaurant of the Year.
Currently, Ryan is the Executive Chef of Freedman's in Los Angeles. The restaurant achieved critical acclaim when making Bon Appetit magazines hot 10 list for best new restaurants in America. His focus now, is bringing Freedman's to an even higher level with a nod from Michelin inspectors while opening more concepts within the group.
Maxwell Sykes,
Artist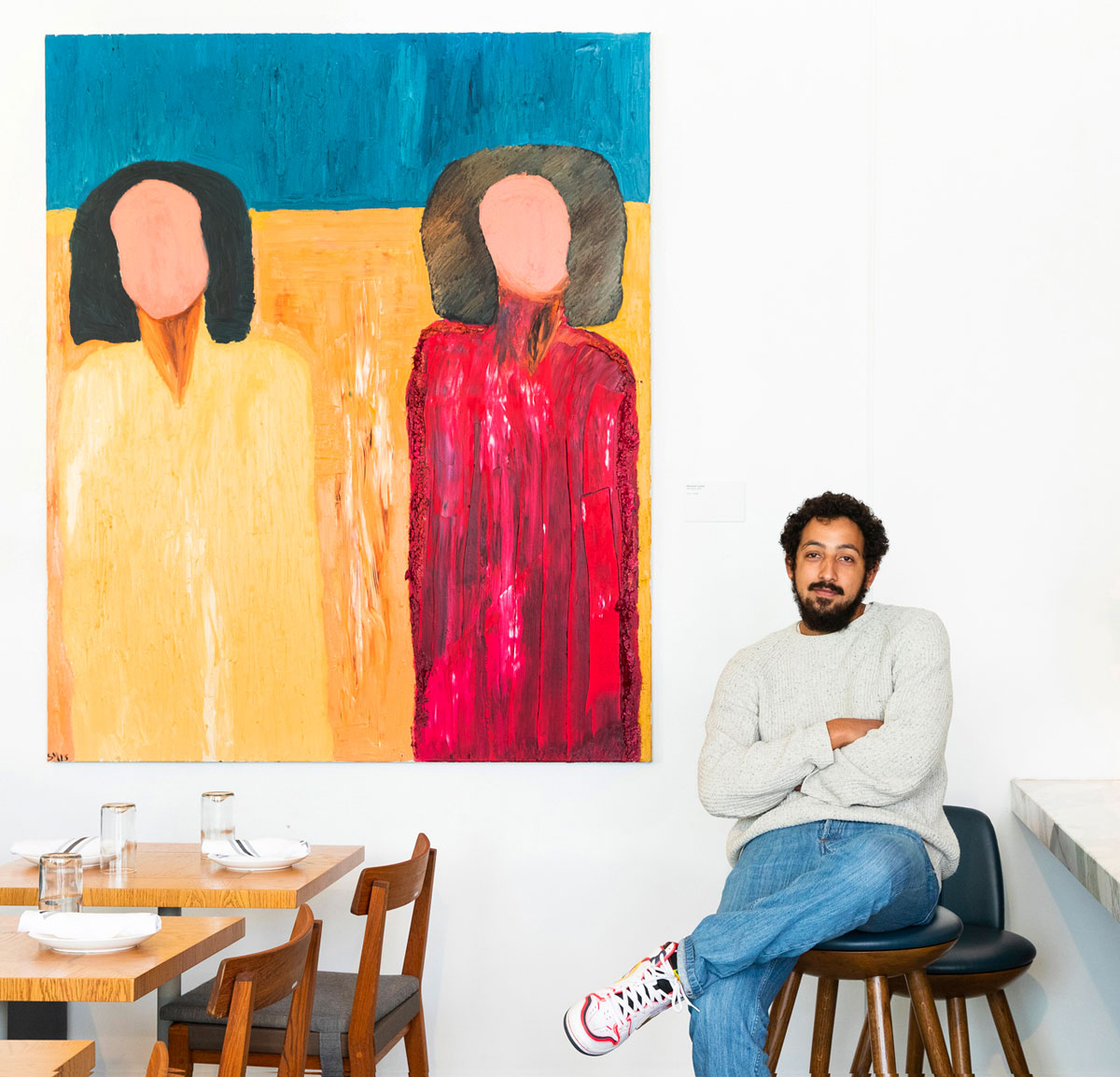 Maxwell Sykes is a Los Angeles-based artist, skilled in using texture, muted colors, and ambiguous figures as an exploration of the dimension and abstruseness of human emotion.
Raised by a mother with a love for Georgia O'Keefe, a pro-athlete father, and a great-grandmother who was the first Black female bank teller in Los Angeles, Maxwell was exposed to a variety of culture, sports, and entertainment growing up.
In his teens, Maxwell began experimenting with art in the form of music. After a day working outside for his father's construction company, his dad took him to the Getty to further explore Los Angeles' art scene. While there, Maxwell came face to face with the piece "Man with a Hoe", a painting depicting a man finding a moment of rest on the farming tool amidst a clearly exhaustive afternoon.
For the first time, Maxwell saw art to which he could relate. He has spent the years since his visit creating art that allows viewers to find themselves in his art.
After meeting Chef Ryan while doing a piece for Freedman's Restaurant, Maxwell was tapped to hang his piece, Two Doms, in Abernethy's.