Featured Chef
Abernethy's hosts a changing roster of Los Angeles' Emerging Chefs for their chance to showcase the unique voices, narratives, and culinary flavors of their slice of the city. Currently in-residence, Chef Geter Atienza with Modern Filipino Cuisine.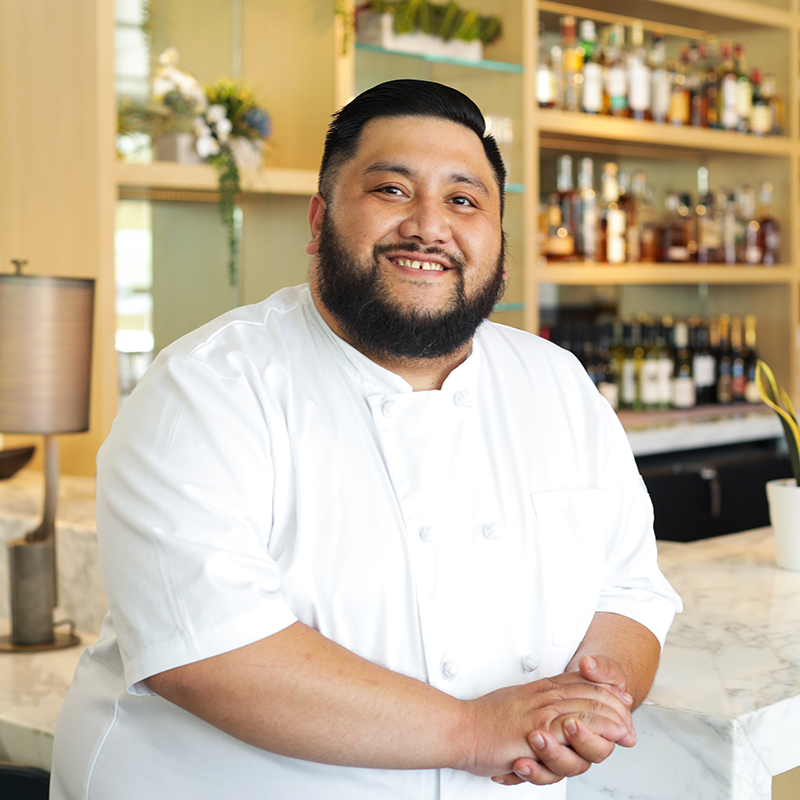 Chef Geter Atienza is known for his bold flavors, charismatic energy and deep knowledge of international epicurean cuisine. He fell in love with cooking at a very young age. His mother and grandmother have always been his source of inspiration. Chef Atienza was born in Pasay, Philippines and moved with his family to the United States in 1992 at the age of seven. Growing up in Northern California, he was exposed to many different cultures by going to school in Napa Valley, taking trips to San Francisco with his mother, and eating his grandmother's cooking at home. His love of food, spices, and California produce set up his culinary foundation.
After relocating to Los Angeles in his early 20s, Chef Atienza enrolled at Le Cordon Bleu California School of Culinary Arts. Upon graduating from Le Cordon Bleu in 2008 he excelled in an internship program at The Fig Restaurant in the Fairmont Hotel, Santa Monica. While at Fig Chef Atienza was mentored by Chef Ray Garcia. His successful internship turned into full time employment and an opportunity to develop his own culinary style.
Continuing his growth, Chef Geter relocated to Las Vegas to work at Chef Thomas Keller's Bouchon Bistro at the Venetian Hotel. Due to his success at Bouchon Bistro, Chef Atienza was promoted to Sous Chef and given the opportunity to move to New York City to be a part of the Bouchon Bakery and Café culinary management team in the Time Warner Center Columbus Circle.
Listen to Chef Geter's Spotify Playlist
Following his 4 year tenure with The Thomas Keller Restaurant Group, he moved on to join Chef Shaun Hergatt of SHO Restaurant as Sous Chef in New York City. During his time at SHO Restaurant the restaurant was awarded two Michelin Stars.
Longing to be back in California, Chef Atienza returned to Fig Restaurant as a Sous Chef. Chef Atienza rapidly grew through the ranks becoming the Chef de Cuisine. The year Chef Atienza was promoted to Chef de Cuisine, Fig Restaurant was rated one of Los Angeles's top restaurants by Jonathan Gold.
Chef Atienza was then tapped to be part of the opening team at BS Taqueria while also opening Broken Spanish as the Chef de Cuisine. Both restaurants were awarded Esquire Magazine's Best New Restaurants and LA Magazine's Best New Restaurants among other accolades. He then went on to open 2 establishments for the H Wood Group as Chef de Cuisine: Alice's Restaurant and Harriet's Rooftop at the 1 Hotel.
Currently Chef Atienza is the Executive Chef for GVO Hospitality. While running three locations of Hilltop Coffee + Kitchen he is also overseeing the build-out of two more highly anticipated new restaurant openings with his longtime culinary friend and Director of Operations Rory Herrmann. He continues to support local charities and programs serving California communities which inspired Chef Atienza's career.
Family Gallery Wall,
Chef's Inspiration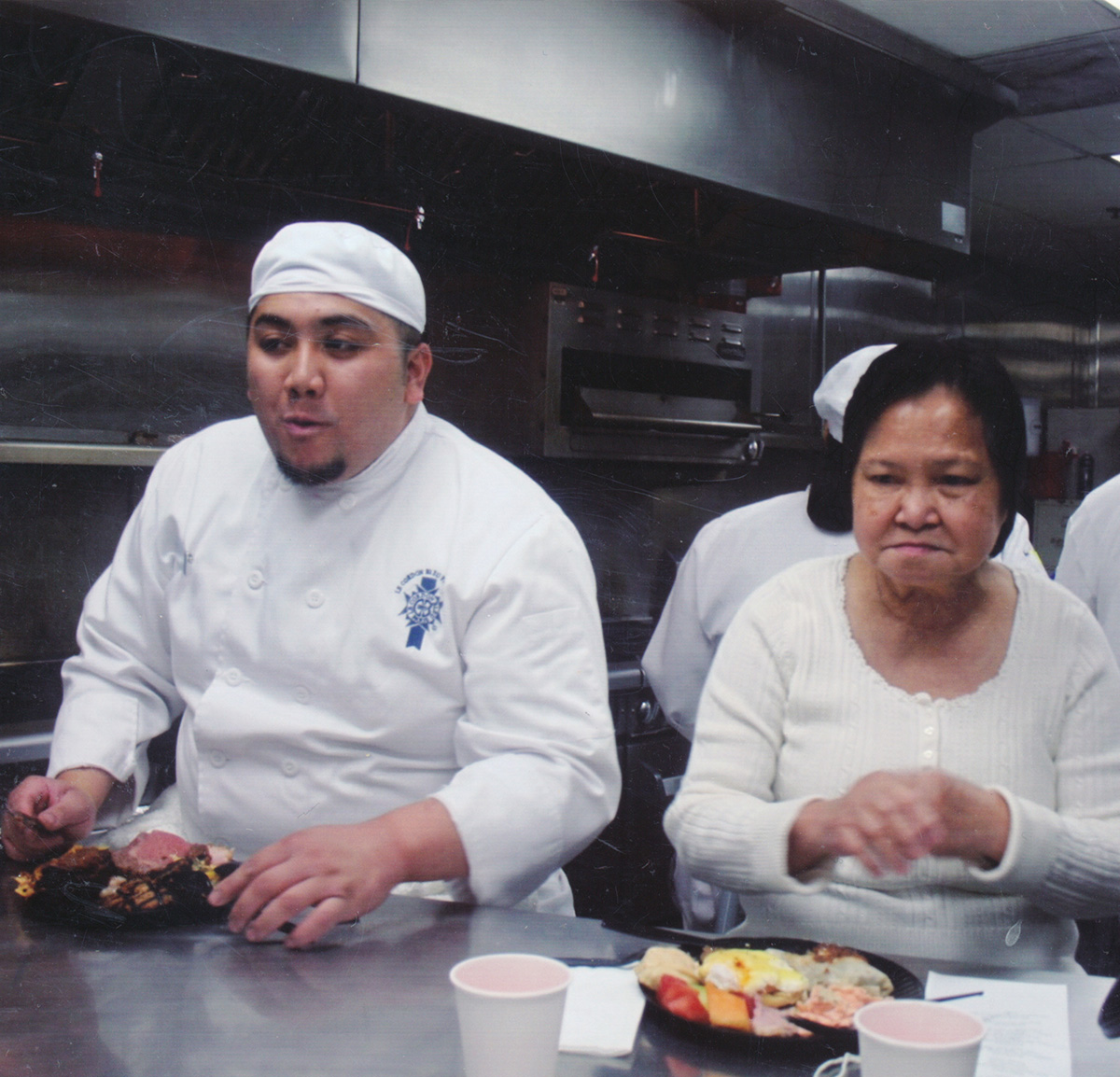 Chef Geter was initially drawn to cooking because of his family, in particular, his mother and grandmother's affinity for bringing their family together over a shared meal.
Having grown up around kitchens where warmth and love were expressed with flavors on plates, Chef Geter developed a talent for expressing his love through his own cooking. He now attributes much of his success as a culinarian to his family. As an ode to their support and love, Chef Geter has prepared a gallery wall of some of his favorite family photos. With photography depicting himself as a young boy, to his mother as a young woman, and his grandmother in the kitchen, Chef Geter's wall showcases the people and upbringing that have gotten him to the Abernethy's kitchen.
Chef is thrilled to talk about the people in his life, and the stories behind every photo. Come try his menu and you may catch him talking about the stories of his childhood and the people in it.