Featured Chef
Abernethy's hosts a changing roster of Los Angeles' Emerging Chefs for their chance to showcase the unique voices, narratives, and culinary flavors of their slice of the city.
Currently in-residence, Chef Brad Willits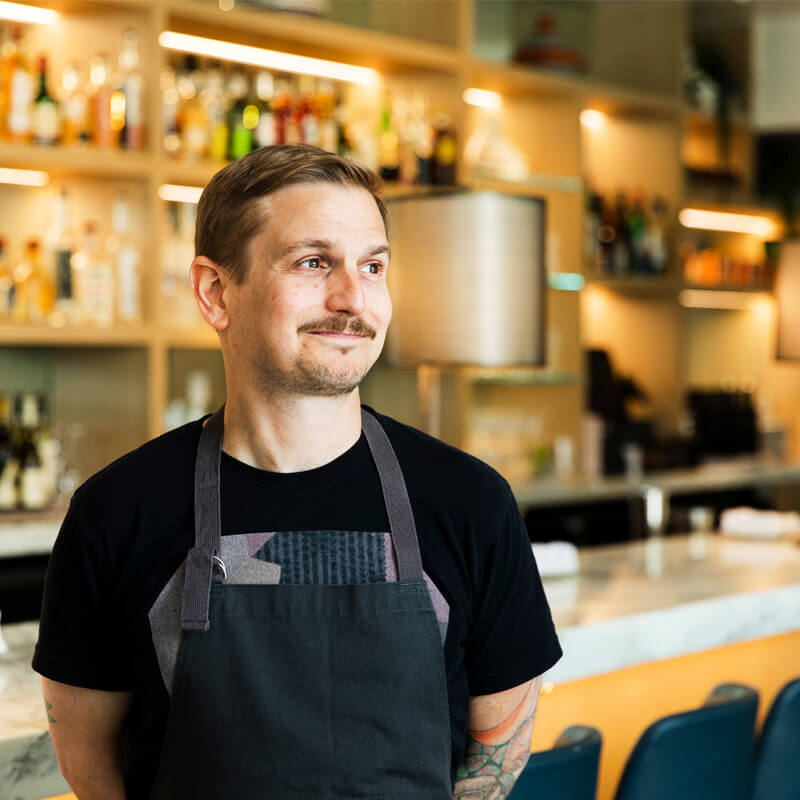 Brad Willits is an accomplished executive chef with over 20 years of experience in the culinary industry. He currently serves as the Executive Chef at Market Venice, a modern Italian restaurant located in the heart of Venice Beach, CA. Prior to this, he was a chef at Joint Venture, which owns Jon & Vinny's and Son of a Gun.
While in NYC, Brad was the Executive Sous Chef at Altro Paradiso, Executive Chef at Camperdown Elm, and held top level roles at Agern, Lupulo, and Aldea.
listen to chef brad willits' playlist
His passion for cooking and his expertise in the culinary industry have garnered him numerous accolades and reviews from renowned publications such as Wine Spectator, The Infatuation, Vogue, WWD, The New York Times, New York Mag, Eater, New Yorker, CN Traveler, Kinfolk, and Time Out Magazine.
Some of his achievements include running two Michelin starred restaurants, receiving Two-Stars from the New York Times for his work at Agern, and Two-Stars from the New York Times for his work at Lupulo.